Australian Rules Football
REGISTRATIONS FOR FOOTBALL SEASON ARE NOW OPEN.
Registration
To register for the upcoming season, please download the Qkr! App by clicking the picture or link below and add Magill School. Registrations are now paperless.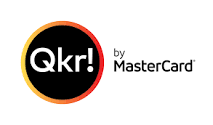 https://www.mastercard.com.au/en-au/about-mastercard/innovations/qkr.html
PLEASE CLICK ON THIS LINK FOR SEASON FIXTURE
Magill has a proud history of producing Nathan Basset (ex Norwood & Crow player, & successful SANFL back-to-back premiership coach) and Joel Patful (current player for the Brisbane Lions) and other Magill reps in SAPSASA participation. It would be great to encourage the next generation and not see it die out!
Auskick (Reception to Year 1)
Fees - $90
A $100 Sports Voucher from the Office of Recreation & Sports can be used if not previously used in this calendar year. The voucher can be downloaded from this site http://www.sportsvouchers.sa.gov.au/ You will be required to submit your Medicare No. or Australian Visa Number.
Uniform – your favourite AFL team or comfortable sports gear!!
Timetable – 10 (off) Sessions in Terms 2 and 3 (10.00am Saturday morning sessions)
Registration by end of term 1 http://www.aflauskick.com.au/
Magill School offers the opportunity to commence participation in the Auskick Australian Rule Football, a program for boys and girls from 5 to 7 years of age, for boys and girls, during terms 2 and 3.
This program involves a program of 10 1hour sessions run by a coordinator and some (essential) participation by parent/caregiver. There's no better opportunity to have a kick of footy with your kids!
From participating, the kids earn the right to a footy pack with various AFL merchandise goodies!
Various fun games and basic skills of the game are covered in the early sessions, with a further progression towards small 6-a-side matches in the later sessions, which prepare the kids towards the next level of a "non-contact" competition from Year's 2 to 3.
There is an emphasis towards "getting out there and having a go" and enjoying ourselves – parents included, but for those wanting to be involved make sure to warm-up and look after those hamstrings!!
School football
Fees - $80
Uniform – Magill School Guernsey (provided); green football shorts; bottle green football socks; football boots; mouth guard (recommended) (shorts, socks, boots and mouth guard available from sports stores).
Timetable – Saturday morning games during Terms 2 and 3 – timetable issued by Sturt FC, training TBC by coach (once a week).
Registration – week 5 term 1 available
Coaching / Management / Goal Umpiring / Time Keeping - Parent volunteers

Years 2/3
It is recommended that children have 2 years of Auskick experience before playing a Year 2/3 team. Child must be turning 7 in this current year.
At this level the Australian Rules Game is played under modified rules as a "non contact" sport to assist in a child's development and confidence to kick, carry and pass the ball in the skills of the game, also preventing overcrowding of the ball for safety reasons.
The oval is divided into three zones (forward, centre, back-line).
While children will have some contact in order to obtain the ball, any blocking, tackling or bumping is penalised.
Any protective equipment is at the discretion of the carer/parent, with a mouth guard advisable as a minimum.
The oval size, ball size and teams numbers are reduced (15 players-a-side).
The player can mark (modified to two hands just touching the ball), catch, handball, bounce (limited number), kick and run with the ball over a short distance.
Parent (volunteer) coaches are allowed on the field for coaching purposes.
It is always helpful to have a second parent help manage the team, for the inclusion of other parents for goal umpiring and timekeeping duties. Half time fruit snacks can be an option for a team and rotated through the players parents.
Click here for Footy Rules.
Years 4/5
A progression of rules from years 2/3, to allow limited contact and a modified form of tackling by one method of holding the back of the opponent's guernsey while in possession of the ball.
The oval and ball remain reduced in size. Players will be trained to remain in their positions, but zones are no longer in place.
New rules about handling the ball are introduced with a 'restraint or block' move.
Again rules prevent crowding for safety reasons.
Coaches are allowed on the field for coaching purposes.
Click here for Footy Rules.
Year 6/7
Rules continue to develop towards the adult game on a full sized oval, but reduced ball size and modified rules for safety and ball sharing reasons.
Click here for Footy Rules.
Contact: Rachel Owens 8331 9422 Rachel.Owens318@schools.sa.edu.au or Football Coordinator Mike Adler magillprimaryfootball@gmail.com